The Most Preferred Cattle Breeds in MilkingCloud
13 Apr 2021
-
MilkingCloud
-
Holstein
-
Cattle Breeds
-
Brown Swiss
-
Angus
-
hereford
Cattle breeds differ from each other with milk and beef yield. Here are the most recorded breeds by our farmers and best breeds for dairy and beef breeders.

Using the right breeds in cattle farming is very fundamental and vital. Although some breeds are in the "combined" class ,which defines the cattle having both a satisfactory amount of milk and meat yield, selected breeds are better for specified yields so that some breeds are perfect for dairy and some are great for beef. In this context, our breeders, who use our smart herd management software, also benefit from different breeds for meat and milk yield. Our breeders, who manage their businesses worldwide, prefer Holstein with 72.7%, Simmental with 18.5%, Brown Swiss with 2% and hybrid breeds with 2% in dairy farms. For beef farms, our breeders prefer Charolais with 48%, Limousin with 22%, Simmental with 12% and Montbéliarde with 10%. These breeds have started to be bred in various regions and many of them have become the preferred breeds around the world. Apart from these, we will evaluate 10 breeds that are preferred by farmers worldwide, which have high yield and potential, under the beef and dairy categories.
BEST CATTLE BREEDS FOR DAIRY
Holstein-Friesian (Up to 53 liters yield per day)
Holstein-Friesian is a dairy cattle breed originating in North Holland and Friesland. It is a very large breed, yet relatively calm and stands out with black and white spotting markings. It has been preferred for a long time. They are highly valued for their milk-producing capacity. In the United States, Holstein-Friesians outnumber all other dairy breeds and produce nine-tenths of the milk supply. However, milk has a relatively low butter content.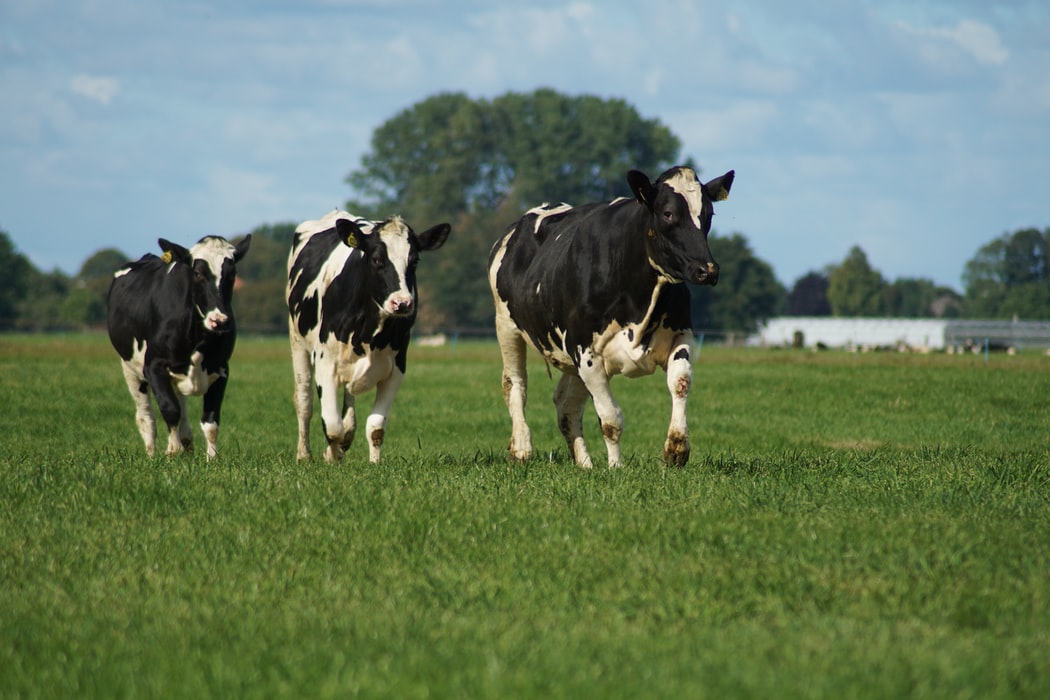 Brown Swiss (Up to 30 liters yield per day)
The Brown Swiss is a cattle breed native to Switzerland and is probably one of the oldest breeds to exist. While these cattle are classified as a dairy breed in the United States, they are generally considered a combined breed elsewhere, as they are heavier, bony, and thicker meat texture than other dairy breeds. The color of the coat varies from light brown or gray to dark shades. They are good and continuous milkers that produce milk with average fat content compared to other dairy cattle breeds. This breed is preferred in Italy, Austria, Hungary, United States, Mexico and South American countries. It is a durable breed and is not affected by temperature changes.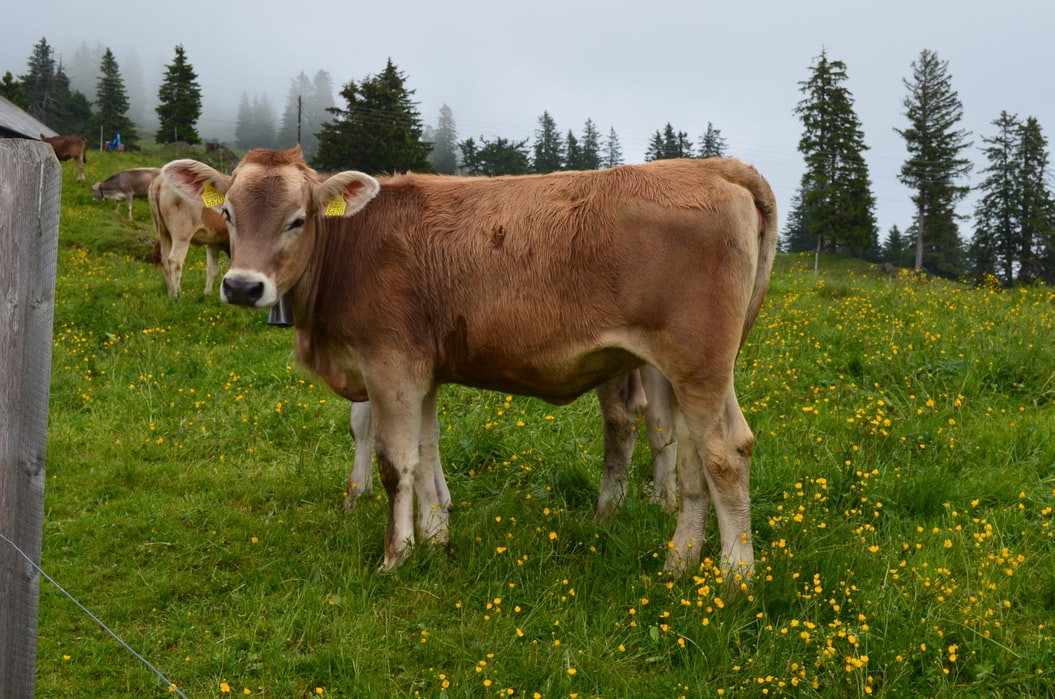 Fleckvieh (Simmental) (Up to 25,4 liters yield per day)
Simmental accounts for almost half of the cattle of the western regions of Switzerland, Austria and Germany. Simental, smaller than Charolais and Limousin, has been used for milk, beef and draft. It is yellowish brown or red with characteristic white markings. It is one of the most common breeds. Since it is a combined breed, it can be used in both beef and milk. Due to its high adaptability, it is not affected by whether conditions.
Ayrshire (Up to 24,6 liters yield per day)
Ayrshire cattle is a dairy cattle breed from Ayrshire in southwestern Scotland. The adult Ayrshire cow weighs between 450 and 600 kilograms. They typically have red and white markings. It can range from a shade of red and orange to dark brown. They are known for their ability to efficiently turn grass into milk. The current strengths of the breed are its easy calving and long life. This breed has a very smooth breast structure.