What is Heat Monitoring System?
19 Mar 2019
-
The Heat Watch System
-
Pedometer
-
Silent Heat
-
M2Moo Heat Detection

The Heat Tracking System, more commonly known as Pedometer, is an appliance that comprises a device fitted on the necks of cows and an antenna that collects signals transmitted by the latter. Farmers track the movements of the animal to which the device is fitted, through graphical representations shown on the display, as and when they wish.
System operates without needing internet connectivity or personal computers. Data are stored inside the system thanks to the Antennae.If heat is detected on the animal, the farmer or farm management will instantly be informed via SMS.
How Can You Track Heat?
in fact, the best "Heat Tracking System" is the farmer, by him or herself. However, the plurality of local farmers have a consistent and intense daytime tasks schedule, comprising field maintenance, feeder and paperwork monitoring, among others. This fact alone cuts the livestock observation periods drastically short for the farmers. What's more, the heat periods of cows generally take place during the night, between 2 to 4 a.m. This makes monitoring by the farmers of heat periods in cows a challenge.
MilkingCloud allows you to keep a track of your livestock at any moment during the day and the night. You may establish a close control and watch over your heat animals on a daily or even hourly basis on the application window. MilkingCloud serves as a companion that sends separate and independent SMS notifications to the farmer and farm management. This allows you to become knowledgeable of an heat state acquired by any of your animals, right by the time when it or they enter such state.
What are the Variants of Heat Detection?
Automatic Detection
M2Moo Heat Detection and MilkingCloudcooperate to deliver you the ability to auto-detect heat in cows. Moreover, you are informed instantly of heat via SMS message delivered to your cell phone.
Silent Heat
Silent heat can be automatically diagnosed by highly advanced measurement methods of M2Moo Heat Detection and subsequently reported to you.
Night Heat
The system automatically keeps running during the night. It draws you relevant news whenever heat is detected, no matter how late it is after the midnight.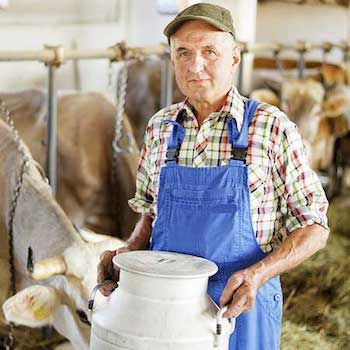 The problems of farmers in connection with the heat period can be listed as follows:
1. My Cow constantly fails my expectations for continuous heat. Is it her who never reaches heat, or me, who keeps missing something?
2. I suspect night heat is about to happen. How can I catch a cow reaching heat at 2 o'clock in the night?
3. I can't always personally attend the cows, I would be much relieved if there were a system which automatically detects the estrous cycle and let me know of such occurrence right away.
4. I am trying to solve it with synchronisation or vaccination. But, not only I fail in most cases, but also it is expensive and said to have adverse effects on cows in their future periods. I want to detect heat in natural ways.
5. I am dealing with Silent Heat very much. Is there a system for detecting / catching silent heat?
You can find an easy and practical solution dealing with these problems through the cooperation between MilkingCloud and M2Moo Heat Detection.